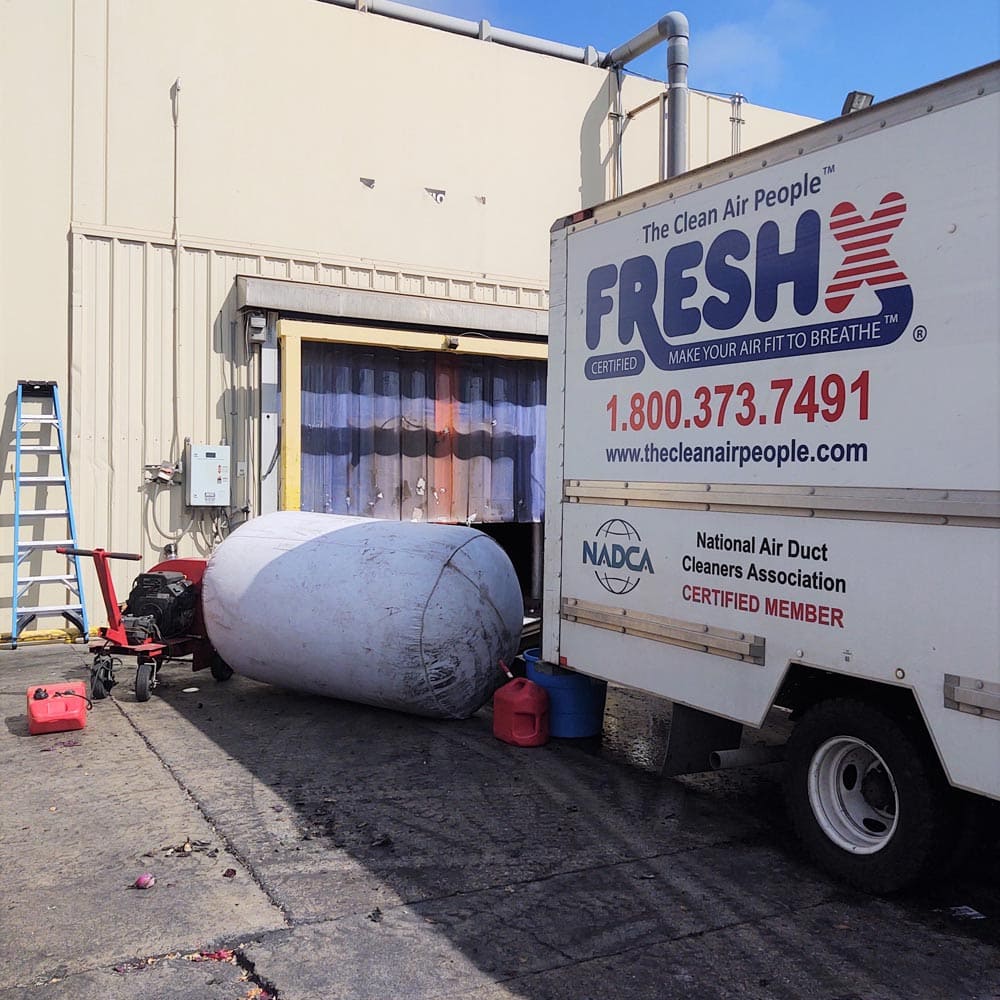 The Clean Air people at FreshX Air Duct Cleaning believe that our clients in Hollister deserve to breathe quality air, no matter the season. 
If you're concerned about dust, pollen, mold, or other contaminants affecting the air in your home or business, it's time to look into air duct cleaning in Hollister!
Our team of professionals will expertly clean your ac ducts, make repairs or replacements to your existing duct work, and even address grimy build up in your HVAC system and dryer vents.
Residential Vent Cleaners Near Me
Routine cleaning of your air ducts is more important than most homeowners realize.
When you don't maintain your air ducts, dust, mold, and other contaminants known to cause allergy and respiratory issues, can build up fast.
If you haven't cleaned your air ducts recently, chances are these contaminants are being blown into your home – and into your lungs – every day.
Luckily, FreshX Air Duct Cleaning in Hollister is here to take care of the dust, dirt, and grime on your air ducts, dryer vents, exhaust fans, and HVAC system so you can breathe easy this season!
Commercial AC Duct Cleaning Near Me
Did you know that dirty air ducts can also cause your HVAC system to run ineffectively? If you're sick of paying more than you should to cool your home or business, call us for a professional cleaning.
From full system duct cleaning, encapsulation, and more, FreshX offers maintenance, repairs, and a variety of NADCA certified commercial HVAC cleaning services.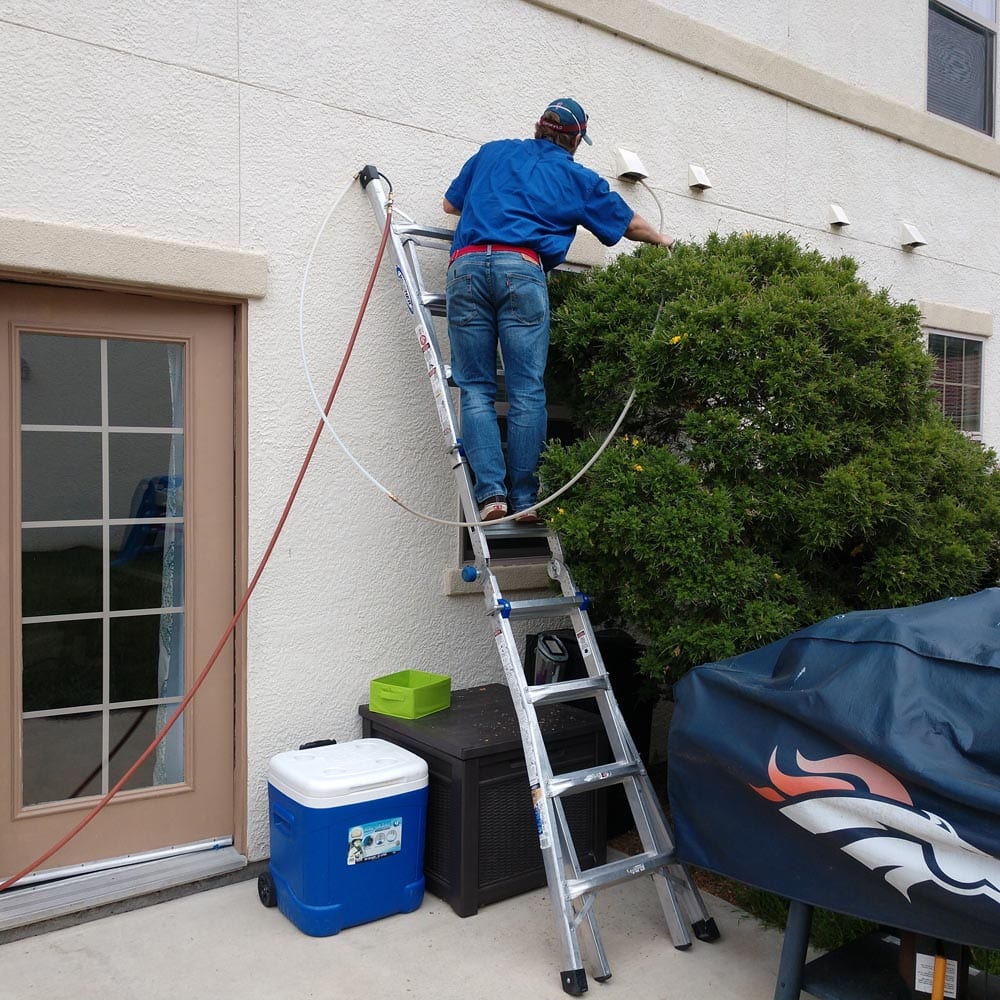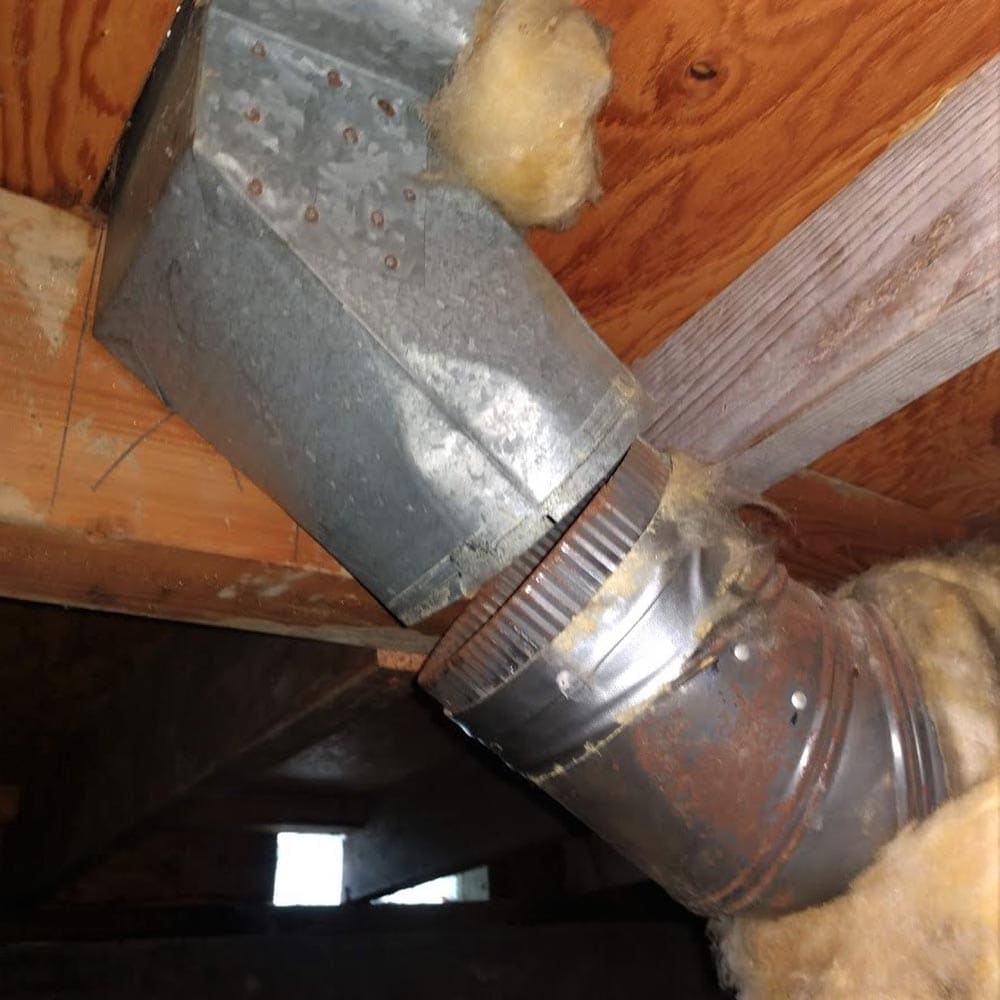 Dryer Vent And Air Duct Cleaning Hollister
Neglected dryer vents are one of the leading causes of home fires and wasted energy in the United States.
At FreshX, we will eliminate lint, debris, dust, and other build up from your dryer vents so you can save on drying time and energy while keeping your home safer this year.
Rodent Duct Damage & Crawl Space/Attic Clean Up
Rodents are sometimes a fact of life – especially in older homes.
The good news is the professionals at FreshX provide rodent cleanups in your basement and attic while also offering repairs to ductwork that may have been damaged by rodents.
Furnace/Filter Maintenance
If you want your HVAC system to live a long, efficient life, you're going to need to regularly clean and replace your filters.
Why not let FreshX deal with the hassle for you? Our team will replace, clean, and inspect your filters so you can be sure your HVAC unit will run optimally all year.
Smoke damage can seem almost impossible to eliminate from your home or business.
But with the professional cleaning services offered at FreshX, our team guarantees your space will be totally free of smoke damage and any lingering odors.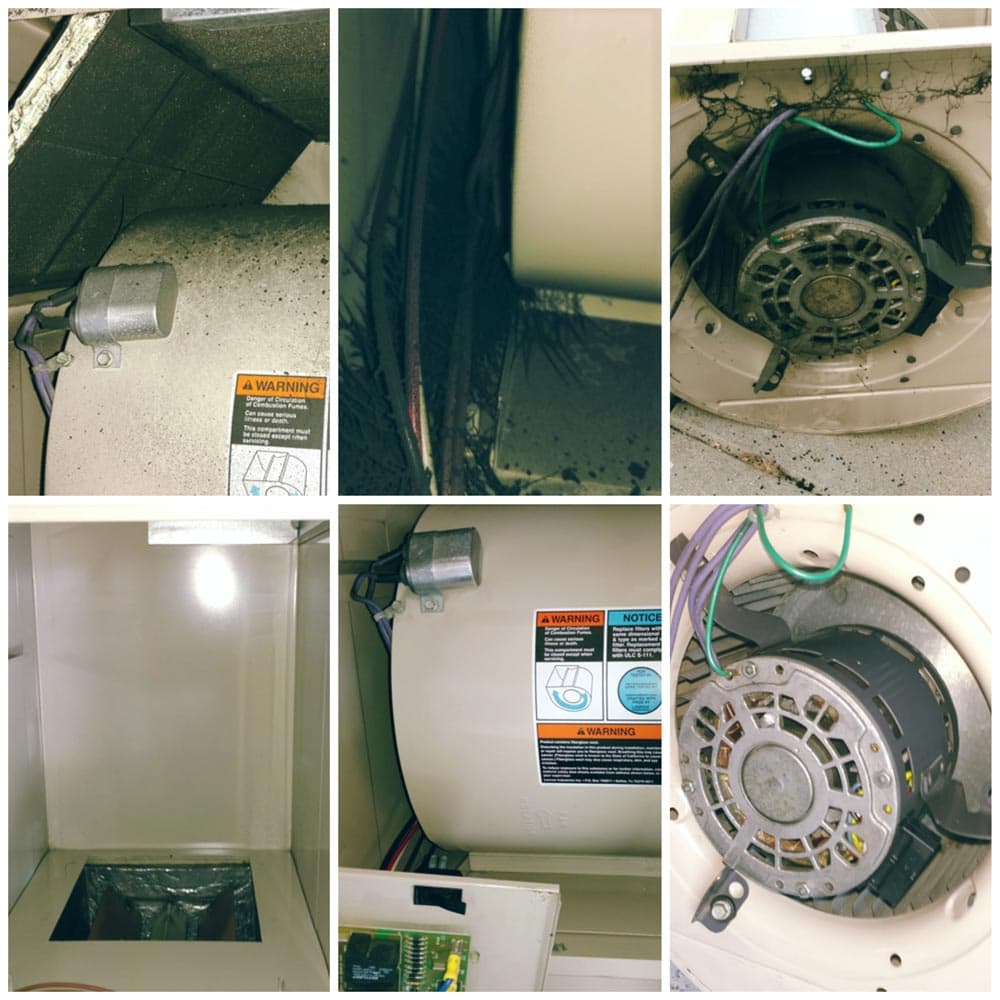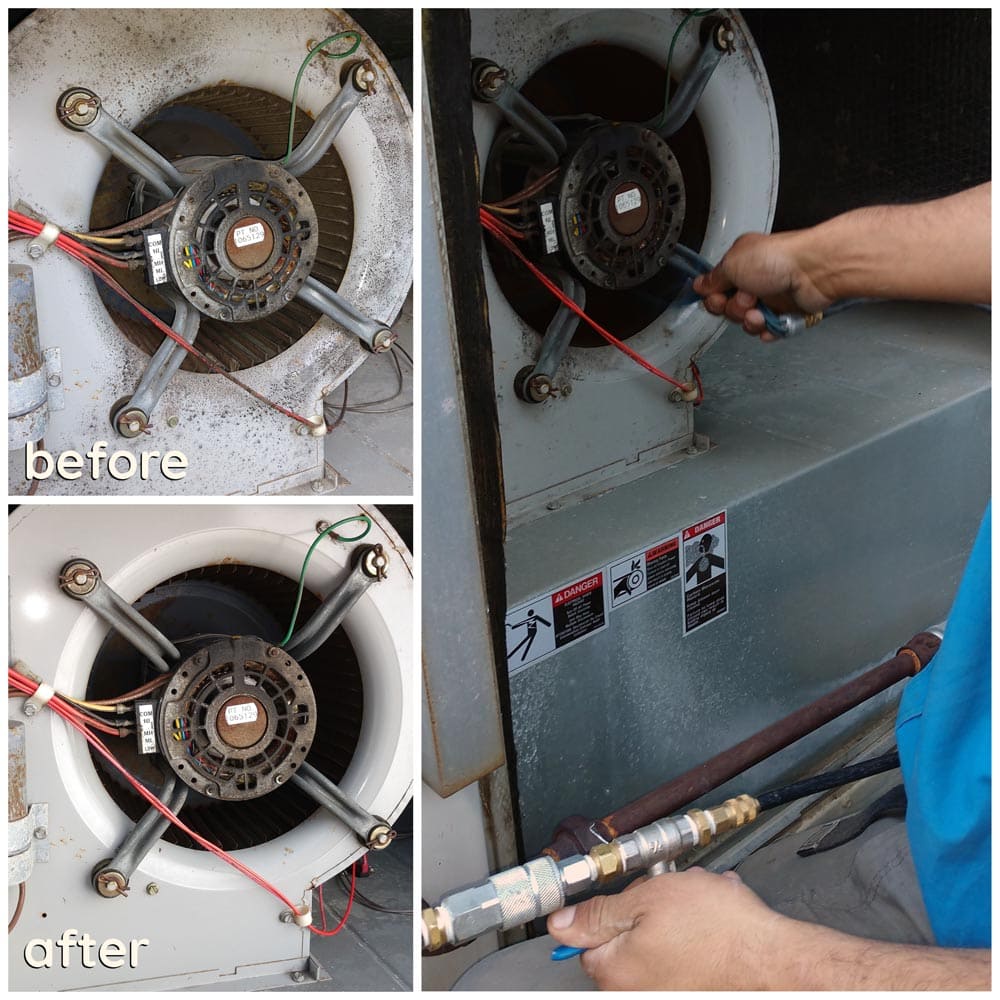 A functioning exhaust fan in your kitchen keeps odors at bay, circulates air, and reduces the risk of fires.
But if you aren't careful, grease and grime build up on these units fast.
FreshX provides full service exhaust fan cleaning services that are guaranteed to cut the grease, dust, or other build up so your exhaust fan can do its job!
AC Condenser/Coil Cleaning
Dirty condensers and coils on your AC unit can mean that your home temperatures spike and your system works harder than it has to to produce cool air.
The Clean Air People at FreshX offer AC cleaning services to help make sure your unit is running optimally all season long!